If jello shots aren't your thing or you want to have a variety of choices for people to drink on New Year's Eve then a Champagne martini might be just what you are looking for.
Sparkling Orange Martini
Pour 1 ounce Cointreau liqueur into a martini glass.
Fill the rest of glass with Champagne (Sparkling Wine).
Garnish with an orange slice.
Makes 1 martini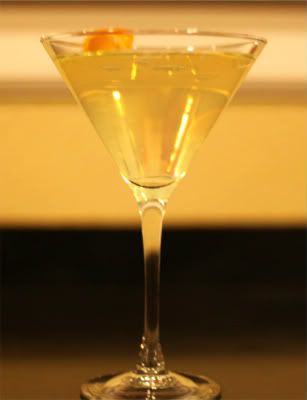 If you need some help on deciding what type of Champagne (or sparkling Wine) to buy check this list of Top 10 Sparklers with prices ranging from around $8.00 to $45.00 from Rachel Voorhees.
Be sure to take pictures of this drink after making it and share them on our Facebook Fan Page. 
Cheers! 
Latest posts by Jessica Torres (see all)